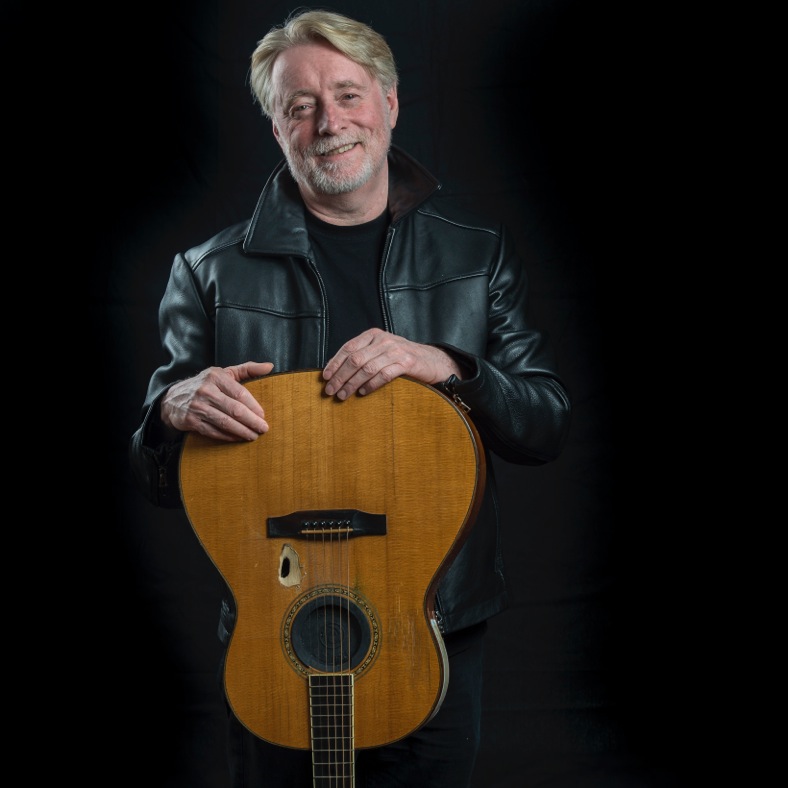 Dancing Goosebumps album launch show May 27 at The Venue Lobby Bar kicks off Atyeo's latest tour across Ontario cities
Tuesday, May 19, 2015, PETERBOROUGH – After 25 years as a career musician with live performances from coast to coast, Robert Atyeo returns to his hometown of Peterborough to launch his sixth studio album, Dancing Goosebumps, and to kick off his next tour with a live show at The Venue's Lobby Bar on Wednesday, May 27, 2015 at 8:00 p.m.
Often compared to J. J. Cale, John Prine and Tom Waits for his acoustic style that melds folk and blues, Atyeo is a songwriter's songwriter. He takes the listener all over the emotional map with a delivery that is boisterously entertaining and wry observations often verging on the black.
Along with past bandmates Willie P. Bennett and Tony Quarrington, Atyeo and The Friendly Giants were staples of the Canadian acoustic scene during the 1990s. Atyeo played 200 shows a year, touring from Newfoundland to Victoria and appearing in concerts and festivals including Guelph's Hillside Festival, Mariposa, Folk on the Rocks in Yellowknife, and the Ottawa Folk Festival. In 1993, at the height of the Toronto Blue Jays' journey to the World Series, Atyeo and The Bird Sisters performed the national anthems during the American League semi-finals in front of 80,000 people at Skydome.
For Atyeo, returning to Peterborough to launch his sixth album is a homecoming, both to the place where he grew up and to the place where his musical career began 25 years ago. "I threw a dart at the map and that dart had to go to Peterborough, it couldn't land anywhere else," Atyeo says. "Especially once I came back for a visit and saw that Hunter Street had turned into Queen Street West, and the music scene had really exploded here. This was where I wanted to be."
Now 60, he first moved to Peterborough with his family at the age of 9 and lived near 5-Mile Turn (now Pinto's Corners). Atyeo attended Crestwood Secondary School, graduating in 1972; worked at the Mustang drive-in movie theatre; and spent his high school years playing music at parties and making friends laugh. After picking up the ukulele and the guitar as a child, he went on to study the piano at Capilano University in Vancouver, BC from 1980 to 1982.
"Being a musician was a dream – it was something I always wanted to do," Atyeo says. But it wasn't until he moved back to Peterborough in 1989 that his career in music began. Atyeo had been living in Toronto and working in an office, and decided to leave his lucrative career to pursue a different life.
"As soon as I got here, I was involved in this rich, vibrant music community that Peterborough had," Atyeo says. "I said to myself, now is the time to do this – live your dream, go for it."
Shortly after moving home, Atyeo met his mentor Willie P. Bennett, whom he describes as a "national treasure and musical hero;" Quarrington, who often accompanied Atyeo on guitar; and Lynne Hurry, who became his manager. Bennett co-produced Atyeo's first three albums, playing harmonica and mandolin as well, leading to the founding of The Friendly Giants in 1990. "They were friendly to me and they were giants in the music business as far as I was concerned," Atyeo says.
In 1996, after becoming a father, Atyeo moved to Guelph, ON, drawn by the music scene populated by award-winning songwriters like Stephen Fearing of Blackie and the Rodeo Kings, to whom he was introduced by Bennett. Fearing played on Atyeo's fourth album and Atyeo often opened shows for Fearing, becoming good friends. Atyeo later spent 15 years in the Eastern Townships near Montreal, to give his son, Jackson – whose mother is French-Canadian – the chance to live in Quebec. Now that his son is in college, Atyeo is ready to wear out yet another vehicle performing coast to coast.
Dancing Goosebumps is a collection of songs that came out of Atyeo's survival of a "wicked" bout of depression, and how our society slowly evolves to understand and treat mental illness. "A lot of the songs are autobiographical – I was always told to write what you know," Atyeo says. "The depression weaves itself in and out of the tunes on the album."
True to Atyeo's style, the album balances tales of sadness with tunes about love, life, and humour. "Falling Down the Stairs" is a tongue-in-cheek song that started with a nasty fall taken by Atyeo, and became a light-hearted consideration about life.
"After someone you're close to passes away, you often get a visit from them, whether in a dream or you just feel their presence," Atyeo says. "There's a song about being visited by my mentor, Willie P. It was almost like he was overseeing or even helping to co-write the song."
Atyeo has worked with high-profile musicians and producers over the many years of his career, such as well-known drummer Al Cross, who plays on Atyeo's new album; legendary bass player and multi-instrumentalist David Woodhead, who played with Stan Rogers; and Bob Graves, one of the best mastering engineers in the world, known for mastering Pink Floyd's Dark Side of the Moon and U2's Joshua Tree, who mastered Atyeo's third album, Angels on a Cliff.
Please visit hummingbirdtunes.com to learn more about the music of Robert Atyeo and upcoming live shows, and check out his Facebook page for videos and recordings at facebook.com/MusicofRobertAtyeo.
– 30 –
For more information about tour dates, or to book interviews or appearances, please contact:
Robert Atyeo, 705-927-7008, robertatyeo@gmail.com
Photo credit: David Walsh